Want to become a ski instructor?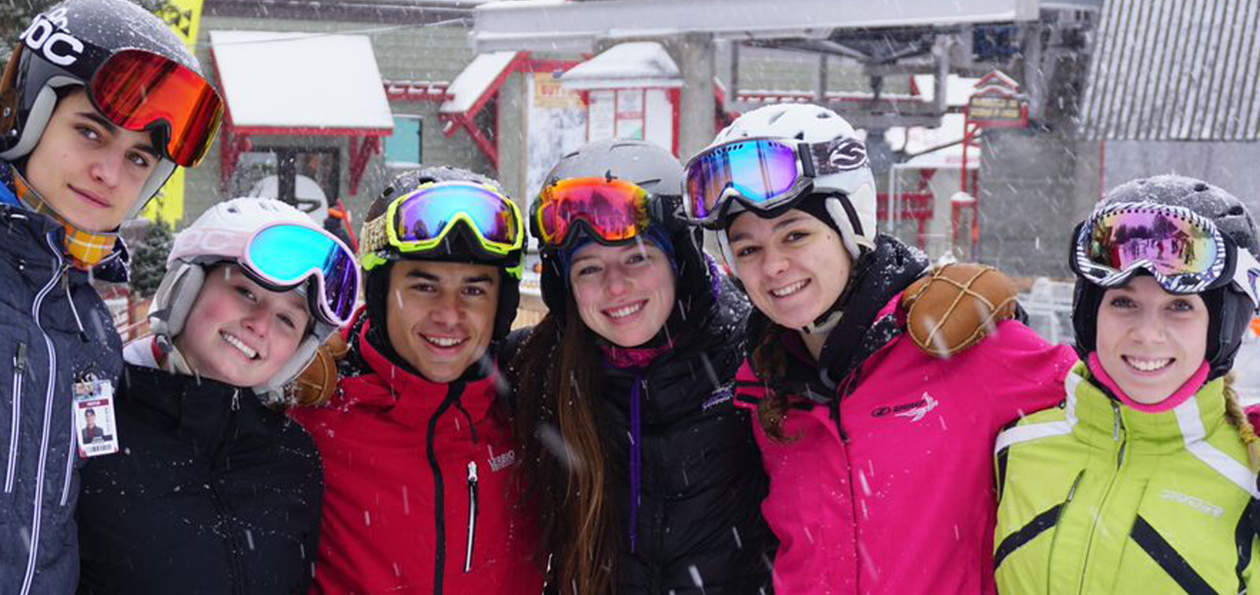 Get Started Now!
Participate in a course and achieve your Level 1 certification.
Find a job at a ski school.
Start ski teaching this winter!
Level 1 certification -
What is it all about?
Ski teaching is at your reach by taking the Level 1 course.
Get trained on your skiing and teaching skills

Short 3-day course

Open to any competent parallel skier, aged 15 years or older

Find a job and teach children and adult beginners to intermediates.
Prefer to teach in the snow park? We've got you covered!
No Level 1? No problem. Start with the Park certification and round up your training later on with the L1 …or not!
Short 3-day course

Improve your skiing and learn how to teach

Open to any skier with park experience, aged 15 years or older

New instructors can expect to teach park-specific lessons
See what instructors have to say about their job
Ready to register?
The 2017-18 schedule is unfortunately not yet available. Come back soon!
For more information on the Level 1 program contact your Regional Coordinator:
Alberta
Don Kjorven
level1alberta@snowpro.com
P.O. Box 8606, Canmore, AB,T1W 2V3
Atlantic
Charles Martin
level1atlantic@snowpro.com
9 St Louis Street, Edmundston, NB, Canada E3V 1C1
British Columbia / Yukon
Colleen Dunn
Central
Craig Chapman
level1central@snowpro.com
Ontario
Jason Young
level1ontario@snowpro.com
637 Hurontario Street, Collingwood, ON L9Y 2N6
Quebec
Serge Pilon
71 rue Hochar, St-Sauveur, QC, Canada J0R 1R6