Welcome to this 10th edition of the "Communiqué!"
GENERAL UPDATES
Happy New Year CSIA Members!
I hope everyone had a great Christmas with family and friends! The good news, across the country, is that we have had a return to more seasonable weather, which has given a chance for most resorts to open across Canada. The concerning news is the ongoing challenges brought on by the Omicron variant of COVID-19. In that focus, please remain diligent in social distancing efforts, and get the booster shot when it is available in your area. Based on last year's experience, we know that our protocols work, and now is the time to keep all those habits in place!
January is a busy month for the Operations Staff, with Courses being rescheduled (from earlier delays), Level 4 Selection Camps, Academies, Interski tryouts, and the first on-snow TC meeting in over 3 years. Needless to say, the team has its hands full!
Stay safe and see you on the slopes!
CSIA NATIONAL OFFICE SCHEDULE FOR THE NEW YEAR
-Friday, December 31: closing at noon
-Monday, January 3: closed
-Tuesday, January 4: closed
We will resume our regular schedule on Wednesday, January 5, 2022.
Please contact us by email at national@snowpro.com for further inquiries.
MEMBERSHIP BENEFITS UPDATE
Renew your 2021-2022 Membership and save!
Act now and take advantage of some of the amazing benefits offered to Members, such as access to Pro Deals available online and our wonderful CSIA branded store items (see new products below)!
Login to your profile in snowpro.com to renew.
PRO DEAL PROGRAM
We were recently made aware that some Members are abusing the Pro Deal Program when purchasing ski equipment at their local retailers. Please be respectful of the fact that the Pro Deal Program is for the Members only and is not a benefit transferable to family or friends. The program is a privilege that is offered to you, not a right.
RENEWED CSIA SPONSOR
We're happy to announce that our Bronze Sponsor Briko/Reusch is joining us again this year! The Pro Deal will be up on our website soon! More details will be announced in the next Communiqué.
CSIA ONLINE STORE
Start off the New Year in comfort and style with these new CSIA logoed The North Face hoodies for men and women. With Member prices providing savings of $35 on the women's and $30 on the men's (compared to suggested retail prices), how can you resist?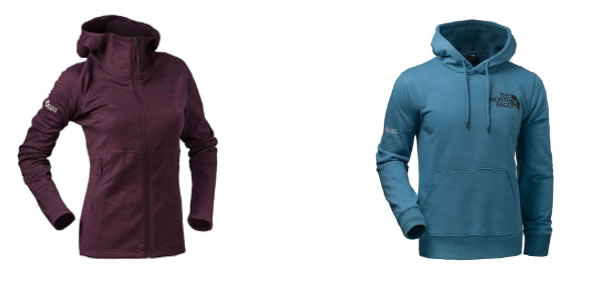 Find these items and so many more CSIA logoed items only available to Members at Member prices on the CSIA online store.
On behalf of the entire CSIA Staff Team, happy New Year!
Perry Schmunk
Managing Director