Welcome to this 17th edition of the "Communiqué!"
GENERAL UPDATES:
Hi everyone! I hope you are all getting a chance to enjoy some of the great spring conditions we have had in most areas of the country! I recently attended the conclusion of this season's Level 4 Academy in Eastern Canada. It was so exciting to see the results of the candidates' efforts. A few milestones so far: 5 new Level 4's from Ontario, 2 new Level 4's from Atlantic (breaking a 28-year gap) 8 new Level 4's from Quebec – including 6 new females Level 4's from across the country. For pictures and details make sure to check out our Facebook page.
As I have mentioned in the recent Communiqués, participation in our Certification Programs remains high. So far this season, 11, 128 Members have taken Courses! Good Luck to all those Members that will be taking their next Level of Certification in the remainder of this season!
We still have several Courses to run in Western Canada, and I believe this is the first time that we will finish our North American winter operating season in Quebec, with a Level 2 Course at Sommet Saint-Sauveur on May 7th!
UPCOMING SPRING EVENTS
Alberta Spring Fling
In Jasper, the Alberta Regional Board is hosting the Alberta Spring Fling (Pro Days Camp) on April 22, 23, and 24th. The event is open to all Members.
Click here to register.
For accommodation deals at the Saw Ridge Inn during the event, please call 1-866-606-6700 and quote "Canadian Ski Instructors' Alliance and the Group Booking code 2221801.
This event will be a great way to celebrate the season and includes several great door prizes: Skis from Nordica/Blizzard, CSIA Play Poles, scholarships, wall-mounted ski racks, and much more!
CSIA Pro Days Camp – BC Spring Fling
Come out and join us, whether for one day or both days, for some great fun and spring skiing to close out the season at Whistler Blackcomb on April 23-24!
Click here to get the full details and to register.
We would like to thank both the Alberta and BC Regional Boards for putting these spring events together!
MEMBERSHIP BENEFITS UPDATE:
HAVE YOU RENEWED YOUR 2021-2022 MEMBERSHIP?
Renew now and take advantage of some of the amazing benefits offered to Members, such as access to Pro Deals available online and our wonderful CSIA branded store items.
Login to your profile on snowpro.com to renew.
CSIA ONLINE STORE
End-of-season sale on almost all CSIA logoed items is currently taking place on the CSIA Online store until April 20, 2022.
With certain items priced at lower than cost, this is a sale you cannot miss!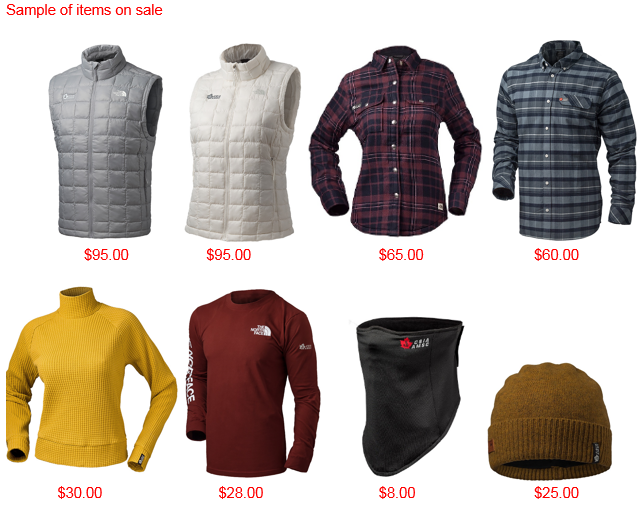 Find these items and so many more reduced items available to Members on the CSIA online store… Hurry! The quantities are limited!
OTHER NEWS:
REMINDER - ELECTION FOR THE ALBERTA REPRESENTATIVE ON THE CSIA NATIONAL BOARD OF DIRECTORS
To all Alberta Members,
This is a reminder that all eligible Members from the Alberta Region can now vote to elect the Alberta Representative on the CSIA Board of Directors.
This is a great opportunity for Members to have a voice and ensure the CSIA governance is in good hands in future years. Therefore, if you have not done so already, we strongly encourage you to exercise your right to vote.
Please note that the deadline to cast your vote is Friday, April 15, 2022, at 5:00 p.m. EST.
Click here to read the full notice of election and to know how you can cast your vote.
It is getting late in the season, wishing everyone a safe, enjoyable time on the slopes throughout the country in the remaining weeks! We know that each of you as Instructors is crazy busy at this time of year, so make sure you stay diligent and prioritize your own safety out on the slopes!
Best Regards,
On behalf of the entire CSIA Staff Team,
Perry Schmunk
CSIA Managing Director