You are reading the 39th edition of the Communiqué!
Dear CSIA Member,
It has been a busy two weeks! I have just finished three days at Mont-Orford, Quebec, with our Interski Team's Training Camp and Members' Pro Day event. It was inspiring to see our team prepare for the World's Ski Congress (Interski) later this season in Finland. A special shout-out to the team at Mont-Orford for hosting the event! Make sure you check out the CSIA social media pages, for lots of posts and updates on the event!
This event also gave me a chance to connect with Yves Juneau, President of the ASSQ (Association des stations de ski du Québec). We had a great discussion on the opportunities that we can collaboratively work on, from a research point of view, and how this can support Instructors and the sustainability of our profession. Stay tuned here, I will update you regularly on the status of the project!
Speaking of research, please take note that in about one month's time, we will be executing a comprehensive Membership survey. This survey will be conducted by the research firm IPSOS. We want to give you advance notice to watch for it and we will provide more details in the next Communiqué. There will be a prize draw for filling out the survey! We want to get as many Members as possible to respond, in order to get the most impactful data set possible! This research will be a key tool to shape the future of the organization and increase the value to you, the Member!
Also, during the Orford trip, I had a chance to ski with Serge Fortier, National Board's Financial Advisor (see his bio below). Serge brings a wealth of experience to the organization, and is a great new asset to us!
Serge Fortier, CPA, CSIA Level 3 Instructor
Serge retired from a full-time job as a management consultant at IBM over 5 years ago. He is currently a Ski Instructor at Bromont, Montagne d'expériences, and an advisory partner at PlanAxion Solutions Inc., a management consulting firm operating in the Province of Quebec.
He has over forty years of Management Consulting and Industry experience in the areas of accounting, finance, management reporting, business process optimization, business intelligence, and system development and integration.
He is an achiever who is result-oriented with the leadership to bring together the different contributors/stakeholders. Serge has the ability to work with executives and develop with them value propositions that will help them meet their business objectives. As a CPA and a Management Consultant, he has been customer satisfaction oriented and is considered a trusted advisor for his customers.
He holds a Bachelor's degree in Commerce, and is a Chartered Accountant (CPA, CA). He is also an active Level 3 CSIA Ski Instructor, and a Level 1 CSCF Coach.
CSIA ONLINE STORE – CHECK OUT OUR MID-SEASON SALE ON MANY SELECTED ITEMS!
A mid-season sale for many CSIA logoed items is currently taking place on the CSIA online store until February 12, 2023! Click here to see the sale and purchase!
Take advantage of rebates that offer between 15% and 75% off the regular Member price. This is a sale you don't want to miss out on!
Sample of items on sale: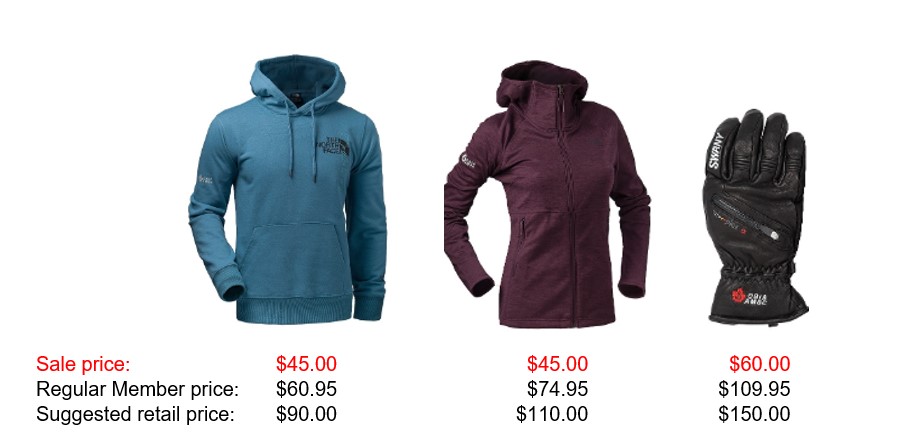 Find these items and much more available to Members only, on the CSIA online store. Hurry, the quantities and sizes available are limited!
To close out this Communiqué, it is nice to see blizzard-type conditions in the East and to get the snow and weather that is long overdue! As we enter a more stable snow conditions pattern and Ski Schools get super busy, make sure to look after yourself and stay safe!
Hoping to see you on the slopes soon!
On behalf of the Staff Team,
Best Regards,
Perry Schmunk
CSIA Managing Director