About Us
CSIA Alberta
The Canadian Ski Instructors' Alliance (CSIA) is a leader in the profession of ski instruction with a progressive, standardized approach to ski teaching. Level 1 courses are scheduled and administered regionally here in Alberta. Level 2, 3 and 4 courses are scheduled and administered nationally from the National CSIA Office in Montreal. Please visit the CSIA National Website for these details.
The CSIA Alberta Committee is a non-profit, volunteer board who are responsible for oversight of the Level 1 Certification program in the Alberta Region as well as providing services and events for CSIA members in our province. We organize the annual Spring Fling that rotates between Jasper and Banff (where we also host our Annual General Meeting), oversee the Alberta Modules and Level 4 for 1 programs that provide training opportunities for all of our members, and we also coordinate with the CSIA Alumni on special events.
We contract Don and Karen Kjorven of KND Enterprises to manage registrations, course conductor training and on-snow delivery of our Level 1 Programs, PDP's, and Modules and Special Events and we work closely with our CSIA National Board of Directors representative, Jaison Van Tine, to ensure streamlined communications and planning between regional and national programs. The Alberta Committee meets regularly each month by teleconference as well as face to face meetings in the spring and summer, with additional meetings as required. Committee members are elected at the AGM for 2-year terms, to a maximum of three consecutive terms. Once on the committee, members will work on sub-committees (events, finance, communications, etc) and/or in the executive positions (chairperson, treasurer, secretary). All CSIA members residing in Alberta are welcome to run for the board - a nomination process is communicated in advance of each AGM - or to contact any of our board members if you have any questions.
We communicate with our membership through this website, as well as through our Facebook and Twitter pages, as well as through the CSIA's monthly SkiProMag.com e-blast.

Meet Our Committee Members
CSIA Alberta Board Members 2017/18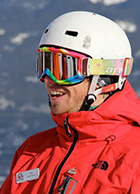 Kyle Armstrong
Mountain Zone
Chairman
kylearmstrong3@gmail.com


Steve Elsley
Northern Zone
Treasurer
selsley1042@gmail.com
treasurer@snowproab.com

Katherine Seleski
Southern Zone
Secretary and Communications
katherine.seleski@gmail.com

Morgan Engel
Chairman
morganengel@hotmail.com

Jack DeRoo
Northern Zone
jackderoo@shaw.ca

John Krupa
Central Zone
contactjpkrupa@gmail.com

Roland Searle
Mountain Zone
searle.roland@gmail.com

Kyle Armstrong
Mountain Zone
Past Chair
jeff@mountainevents.ca

Jaison Van Tine
(Bow Valley)
Alberta's CSIA National
Board Representative
jvantine@shaw.ca

Level 1, PDP, Modules and Events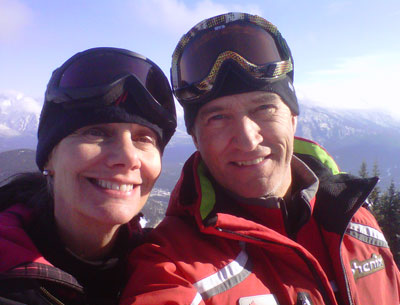 Don and Karen Kjorven
KND Enterprises
Telephone: 1-888-777-0444
Email: level1@snowproab.com

The CSIA Alberta Region has been very fortunate to work with Don and Karen Kjorven of KND Enterprises for ten-plus years. KND is contracted to provide the Regional Education Coordinator services for Alberta. Don and Karen oversee all Level 1 Course Registrations, Course Conductor Training and Scheduling, Ski Area liasons and all other aspects of Level 1 program Management. KND Enterprises are proud to donate $1 for each Level 1 registration in Alberta from their own business to CAUSE Canada in support of their charitable work.
Don Kjorven is also the PDP coordinator for Alberta - ensuring that all of our members (those teaching in snow schools as well as those not working but maintaining their certification) are able to remain fully up to date each season with the latest trends in technique and teaching methodology.
The CSIA Alberta Committee also contracts KND to manage the registrations and scheduling for all of our regional Training Modules and Special Events - please contact Don or Karen with any questions or queries about the programs available to you this winter.
Contact Us
CSIA Alberta Region Contacts
For Level 1 Courses, PDP's, Modules and Events:
Don and Karen Kjorven
1-888-777-0444
level1@snowproab.com

CSIA Alberta Regional Committee:
Kyle Armstrong, Chairperson
kylearmstrong3@hotmail.com