Spring Fling
Each year the Alberta Committee hosts an end of season event open to all instructors known as Spring Fling. It alternates between the Bow Valley (odd years) and Marmot Basin (even years). In addition to two days of skiing with Level 4s and fellow instructors, there is also a banquet on the Saturday evening. Participants are also welcome to attend the CSIA Alberta Committee's Annual General Meeting, which is normally held immediately before the banquet. Space is limited, secure your spot by booking today!
Please join us as we induct this year's CSIA Alberta Hall of Fame nominee, Mike DesBrisay at the Banquet. Mike has been a big part of the CSIA over his ski teaching career, both locally here in Alberta and also on the National level. He still actively helps train CSIA instructors here in Alberta on the PDP and Clinic programs. He'll also be taking a group each day at Spring Fling, so participants will have an opportunity to ski with him. Congratulations Mike, we appreciate all that you have done for the Alberta Region!
This season's Spring Fling will be held in the Bow Valley, April 28 - 30, 2017. Here is the schedule for 2017:
Friday, April 28, 2017
6:30pm-7:30pm - Meet and Greet/Sign In @ Lobby of the Banff Park Lodge
7:30pm-9:30pm - Social Night @ High Rollers in Banff (Bowling/darts/pool/drinks, all ages welcome)

Saturday, April 29, 2017
9:45am - Group Photo (meet outside OSL/Ski School Building in Sunshine Village)
10:00am-2:30pm - Ski with L4 @ Sunshine Village
5:00pm - Alberta Region AGM @ Banff Park Lodge *see note below
6:00pm-6:30pm - Cocktails @ Banff Park Lodge
6:30pm - Banquet and Hall of Fame Presentation @ Banff Park Lodge

Sunday, April 30. 2017
10:00am- 2:30pm - Ski with L4 @ Sunshine Village

Pricing for this year's event is as follows:

Full Event - April 28-30, 2017 - $125 + tax

Saturday Only, with Banquet - April 29, 2017 - $89 + tax

Sunday Only - April 30, 2017 - $45 + tax

Additional Banquet Ticket (for members and/or non members/spouse) - April 29, 2017 - $55 + tax
CLICK HERE TO REGISTER NOW!
Note: Any CSIA member in good standing who resides in the province of Alberta is welcome to attend the Alberta Committee AGM. Participation in Spring Fling is not required in order to attend the AGM

Level 1 Course Conductor Training
CSIA Course Conductors are trained and certified using a combination of training course / updates and on-course apprenticeship time. Level 3 or 4 instructors who wish to become Level 1 Course Conductors in Alberta should attend a Level 1 Course Conductor Training course at their chosen location -- this is the first step in becoming a certified Level 1 Course Conductor. Following the training, new Course Conductors will proceed to the apprenticeship (rookie) process where they will join courses in-progress to complete their training with experienced Senior Course Conductors.
Yearly updates and training are mandatory for all Course Conductors who wish to teach CSIA certification courses this season (2016-17). Course Conductors must attend one of the available courses in order to be eligible to conduct Level 1 courses in Alberta. Registration can be found under events or by clicking here.
Level 1 Course Conductor Training Dates for the 2016-17 Season:
November 16 & 17, 2016 @ Sunshine(on snow)/Norquay(indoor)

November 19 & 20, 2016 @ Snow Valley/Edmonton (indoor November 19, on snow to be scheduled with the attendees)

November 26 & 27, 2016 @ Marmot Basin

December 3 & 4, 2016 @ Norquay
2016-17 Alberta Level 1 Course Conductor Notices:
If you attended the National Course Conductor Training or L1 Course Conductor in another region this season, are now based in Alberta and wish to be on the roster for L1 courses in Alberta, please contact Don Kjorven (regional Level 1 Coordinator for Alberta).

Level 1 Course Conductor training occurs at the start of each season, usually late November through early December. This ensures that sufficient time exists for new Course Conductors to complete their rookie process in the same season that they started it. New Level 3 instructors should plan on attending the Level 1 Course Conductor Training at the start of the next season if they wish to do so.
Project Y - A fresh new look at ski Instructing
The new generation of ski instructors have come together and are changing the face of how we teach skiing.
This year Alberta piloted a program named 'Project Y'. The Alberta board asked every ski school director in the region to nominate their top 2 youth instructors to attend a free session and a brainstorming clinic. It was an open discussion on what they want the new generation of Canadian ski instructors to be.
The group came to one of 2 clinics, one at Snow Valley in Edmonton and the other at Sunshine Village in Banff. The turnout was great and the skills and leadership of all participates was incredible. The passion these instructors have was second to non and the ideas were fantastic. These participants are the top in their areas!
These instructors had a multitude of skills from kids ski experts, big mountain and freestyle pros, to adaptive instructors. The group included freeriders, technique buffs, and some first year natural pros. They came to the table with fresh new ideas ranging from all mountain tactics and training, to fun free skills for the smaller hills. Discussion was also based around marketing and youth involvement as well as networking and creating awareness of programs.
All the feedback was documented and Alberta has updated programs and modules to fit the needs of these instructors. Also changes to our website and Facebook will be implemented. Communication will be clearer and more clinics will be more manageable for the working pro.
Project Y was also taken to the regional and nationals meeting with lots of keen interest. I think next year you will see more research programs like this in all regions. It is an honor to be one of the pros selected.
Thanks again to these leaders in ski teaching. They are the real pros out there every day experimenting and teaching their skills to the masses. They are sharing their love and passion of the sport as they know it. For them skiing is not all about making pretty turns. Its about always having fun pushing the limits of the endless abliltities of playing on the snow. They are sharing with their customers the freedom of sliding or flying over the snow. Heck, who doesn't want to feel like they are the new Sarah Burke or Eric Hjorleifson in the latest ski movie.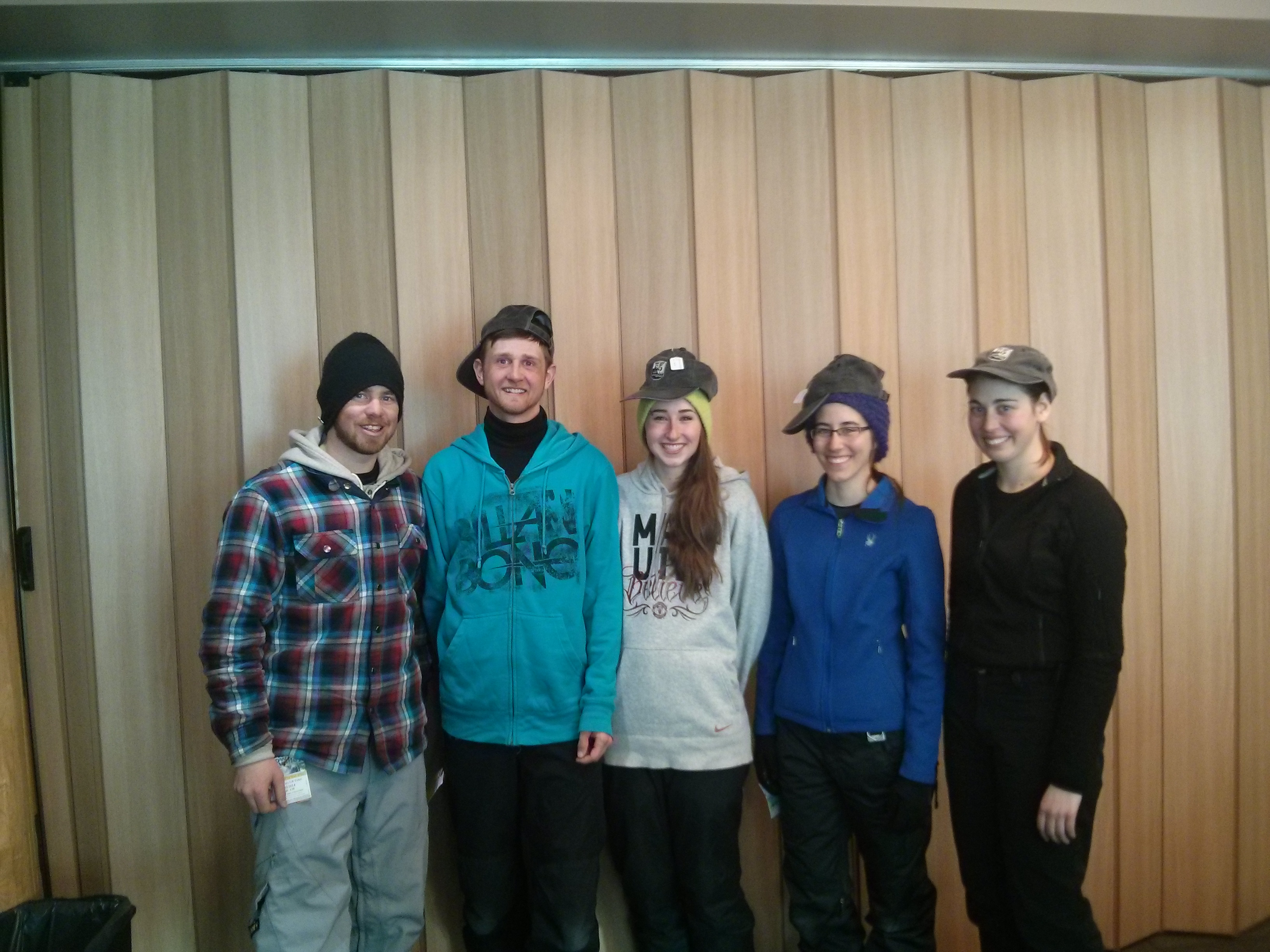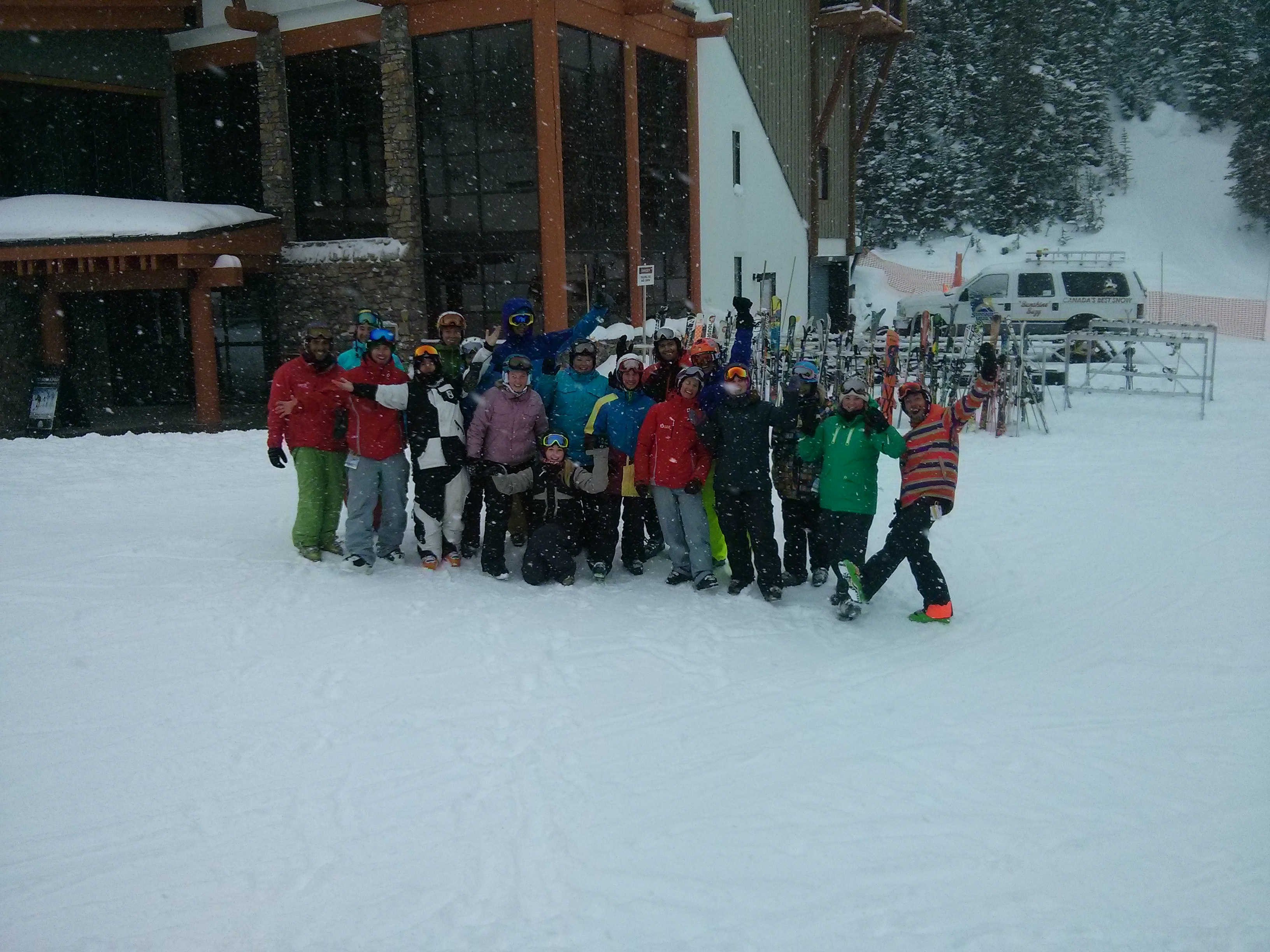 Here is an overview of the By-Law changes that will be voted on at the Alberta Region Annual General Meeting.
(current) Term 4.03 The members shall elect by secret ballot up to seven(7) Directors for a Two (2) year term. The Directors many not be elected for more than Three (3) terms consecutively.
(proposed) Term 4.03 The members shall elect by secret ballot up to Seven(7) Directors for a Two (2) year term. The Directors may not be elected for more than Six (6) years consecutively except in the circumstances outlined in section 4.05(Vacancies).
The Directors term will start on the 1st day of May following the AGM and concluded on the last day of April after the term of service.
Once a Director reaches the maximum consecutive service limit, a period of One (1) term, Two (2) years, must be observed before they are eligible to begin a new term..
(Current) Vacancies 4.05 Any vacancy occurring in the Board of Directors may be filled for the remainder of the term by the Directors from among the members of the society. The person so appointed, shall be subjected to retirement at the same time as if he had become a Director on the day on which the Director in whose place he had been appointed, was last elected a Director.
(Proposed)Vacancies 4.05 The Board of Directors may fill up to 3 vacancies without calling a special meeting from among the members of the society, so long as quorum is met. The person so appointed shall be subjected to retirement on the last day of April following their appointment and must go through the nomination process outlined in section 4.04 if they wish to stand for formal election to the board at that time. Persons appointed in this fashion may serve up to One (1) year without formal election and a continuous maximum term of greater than Six (6) years, but not exceeding Seven (7) years.
Other clerical changes:
Add year of last revision to each section

Moved Castle Mountain from Mountain Zone to Southern Zone, per 2016 AGM.

Notification updated in various sections to explicitly allow for electronic notification, such as email or website posting.

Assorted spelling, punctuation and grammar fixes.

Reviewed CSIA National Bylaws, adjusted shared components of ours to match (specifically sections that define who a member is). The definitions have not changed, although national adjusted some of their format/wording in the 2015 update of their bylaws.
Links to relevant documents:
Current CSIA Alberta Region By-Laws (complete) - PDF Format
Proposed CSIA Alberta Region By-Laws(complete) - PDF Format
BACK - to Notice of Annual General Meeting